Silkscreen print, Unique 1/1, wildlife art- birds; hermit thrush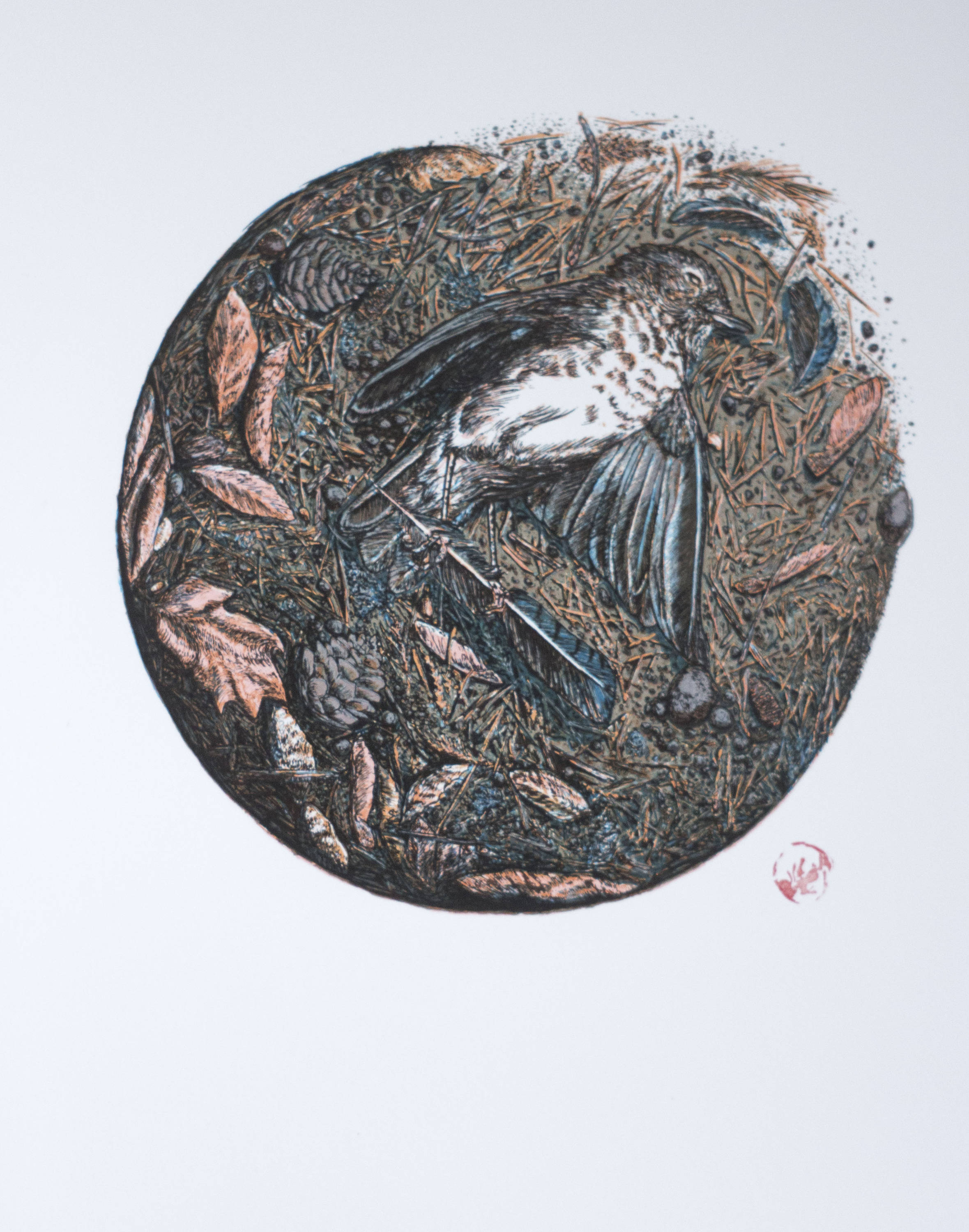 Silkscreen print, Unique 1/1, wildlife art- birds; hermit thrush
"The Hermit & the Thief"
14.5" x 20"
Screenprint
Produced 2015, 1/1 unique print

This is an 8 layer hand-pulled silkscreen print created using handmade positives and manual sun exposure. The design itself was completed over a period of 2-3 weeks and took countless hours to complete, and then to print at my home studio in Portland, OR. This piece depicts a dead hermit thrush holding the feather of a Steller's jay, a bird that's notorious for stealing the eggs of other species.

Please note: This unique print is missing a yellow layer, and is the only one of this design with 8 layers

Disclaimer: Because these prints are handmade, each one is an individual, and subject to minor imperfections

Ships within the US and Canada.