Silkscreen print, original limited edition screenprint, Folk Art, Nordic Art- Pilot Whales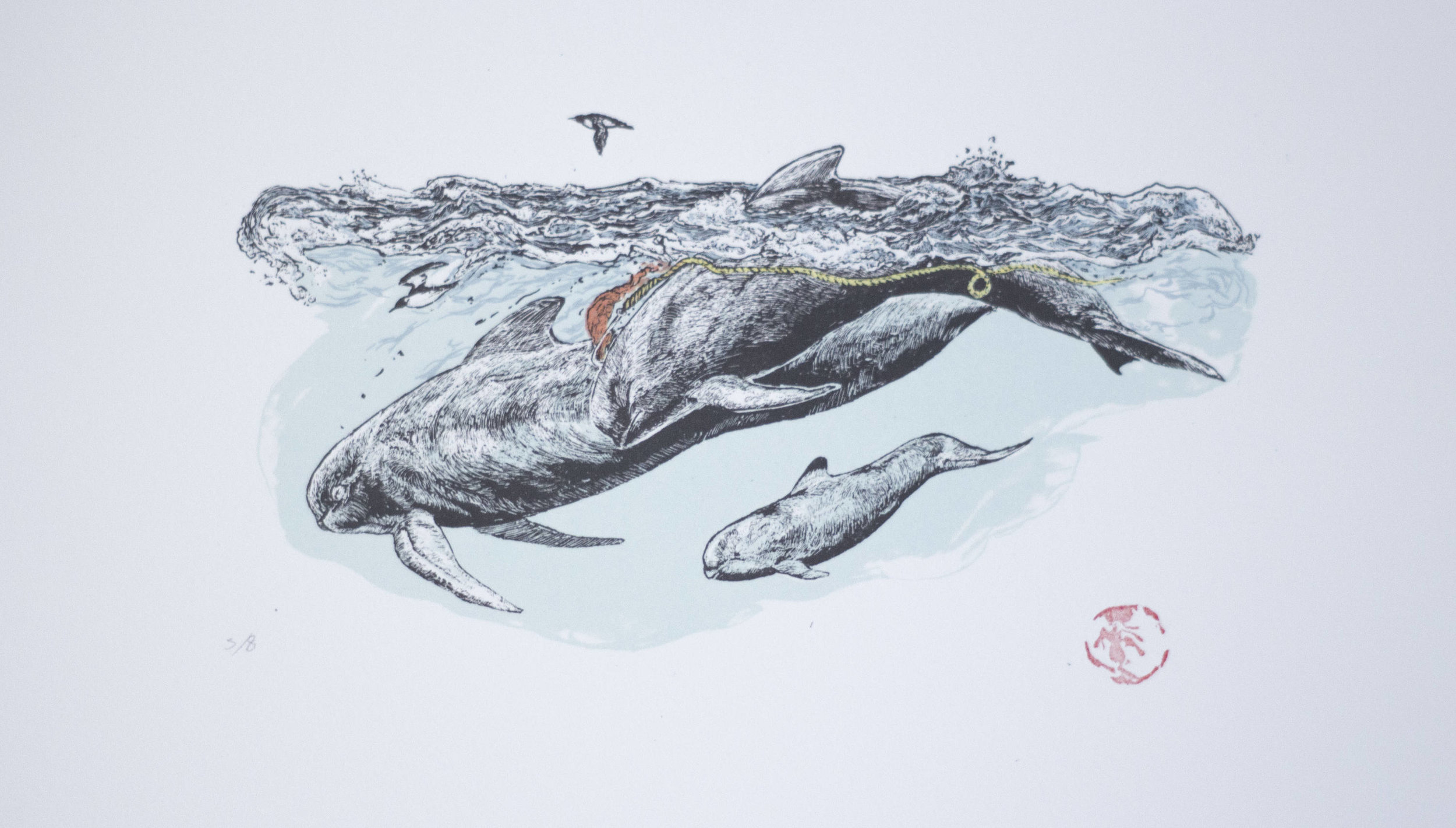 Silkscreen print, original limited edition screenprint, Folk Art, Nordic Art- Pilot Whales
"Escape the Grind"
10.5 in x 14.5 in
Produced 2016, edition of 8

This is a 4-layer hand-pulled silkscreen print on stonehenge paper. The design depicts a family of pilot whales escaping 'the Grind', a traditional whale hunt in the Faroe Islands where pods are herded into fjords and killed. The print was inspired by my time in the Faroes and each positive was hand drawn and exposed onto fine mesh screens before being printed with state-of-the-art, UV cured ink used only at a handful of studios in North America. The ink is water soluble and a more environmentally friendly option than traditional acrylics used by other printers.

Please note: This unique print is missing a yellow layer, and is the only one of this design with 8 layers

Disclaimer: Because these prints are handmade, each one is an individual, and subject to minor imperfections

Ships within the US and Canada.