Silkscreen print, original limited edition screenprint, Folk Art- Grizzly Bear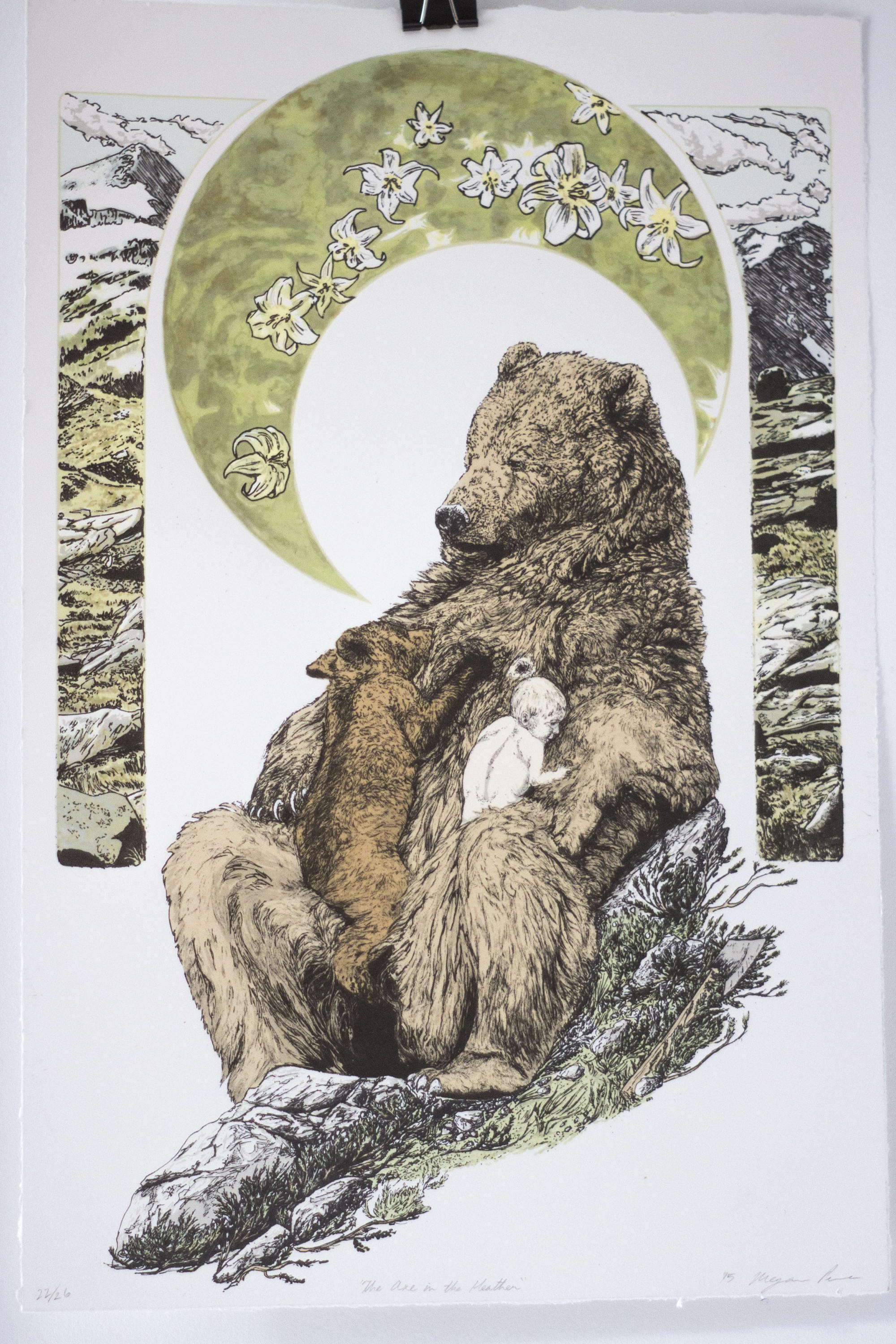 Silkscreen print, original limited edition screenprint, Folk Art- Grizzly Bear
"The Axe in the Heather"
18.2" x 14.2"
Screenprint
2015, edition of 23 printed on Arches 88

This is a 10 layer hand-pulled silkscreen print on 100% cotton paper. The design depicts a scene from an imagined folklore where a mother bear is nursing the child of a hunter. This took upwards of 20-30 hours to complete and each positive was hand drawn and exposed onto fine mesh screens before being printed with state-of-the-art, UV cured ink used only at a handful of studios in North America. The ink is water soluble and a more environmentally friendly option than traditional acrylics used by other printers.

Disclaimer: Because these prints are handmade, each one is an individual, and subject to minor imperfections

Ships within the US and Canada.