Silkscreen print, original limited edition screenprint, Folk Art, Coyote Manadala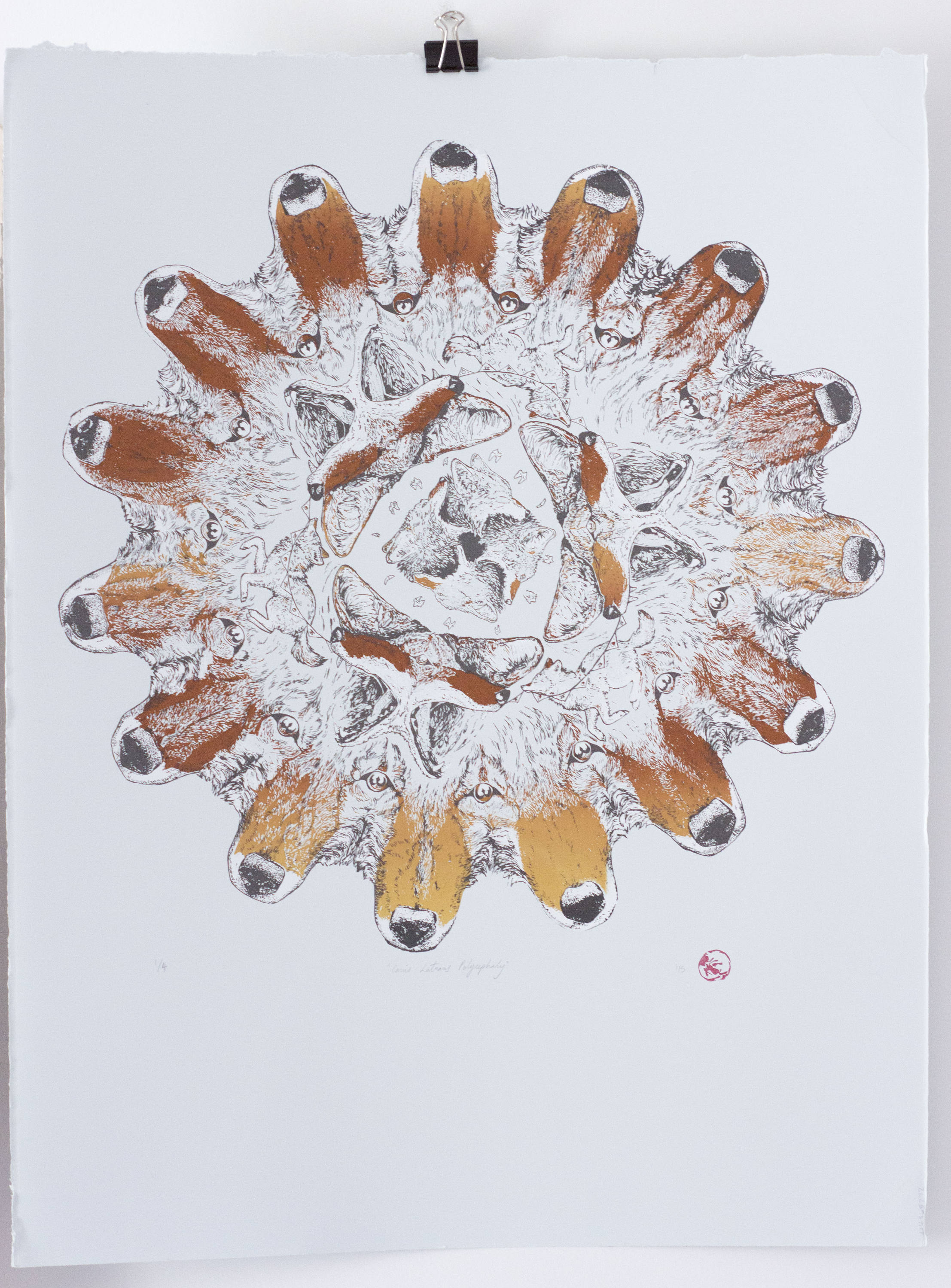 Silkscreen print, original limited edition screenprint, Folk Art, Coyote Manadala
"Canis Latrans Polycephaly"
22.5" x 27"
Screenprint
Produced 2015, edition of 6 on light blue

This is a 4 layer hand-pulled silkscreen print created using handmade positives and manual sun exposure. The design itself was completed over a period of 2 weeks while I recovered from surgery, and it was printed at my home studio (i.e. on my porch) in Portland, OR. This particular coyote mandala is on light blue paper and has some very faint evidence of water damage in the corners and is being sold at a reduced rate.

Disclaimer: Because these prints are handmade, each one is an individual, and subject to minor imperfections

Ships within the US and Canada.