Silkscreen on Mulberry Paper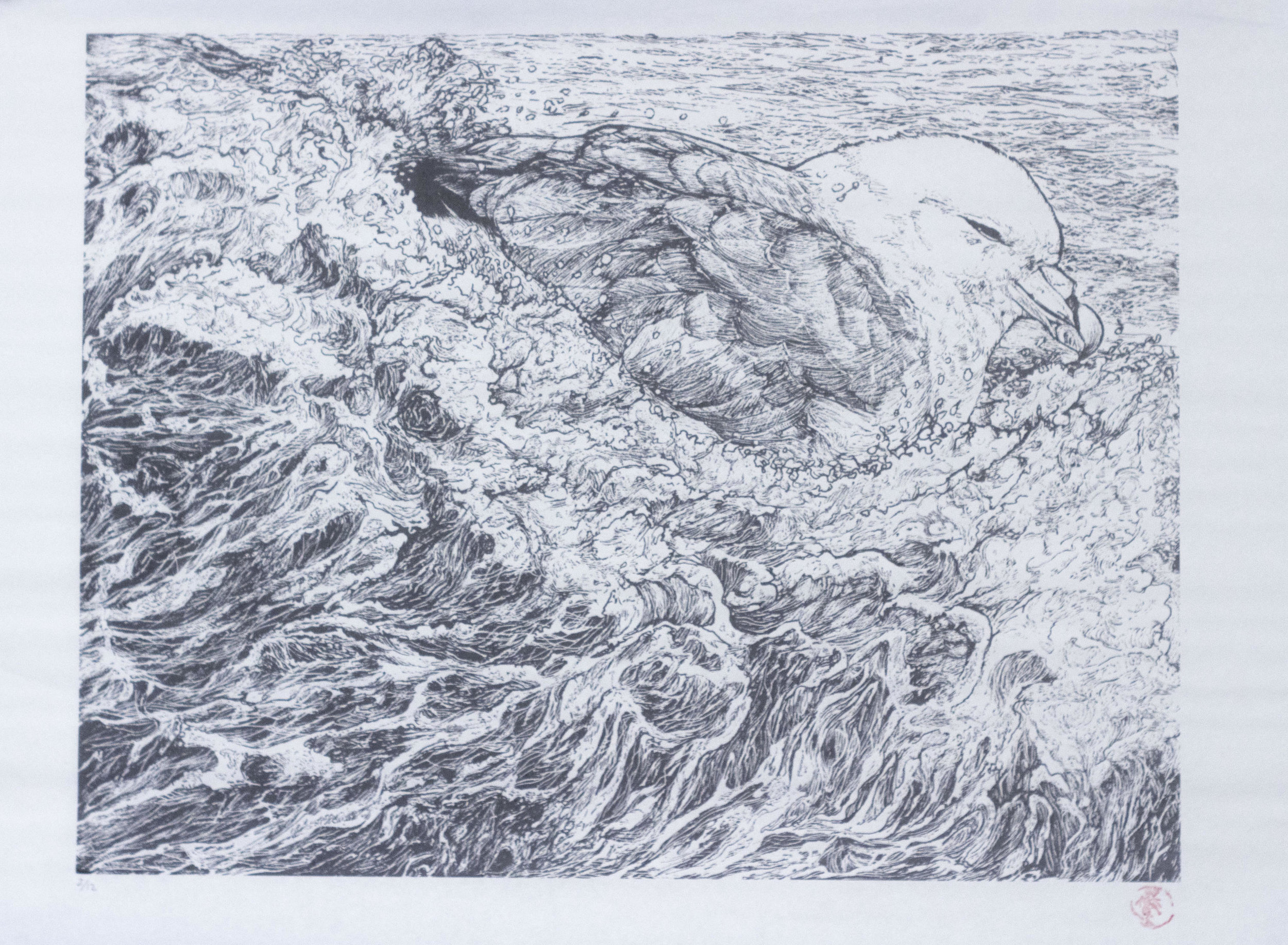 Silkscreen on Mulberry Paper
"Wind Fights Flow"
~27 x 20 in, edition of 12, hand-pulled screenprint

This original silkscreen print of a fulmar has been printed on fine mulberry paper as part of a very limited edition of 12. The design was hand drawn during my time in the Faroe Islands at an artist residency, and is inspired by the cold Atlantic waters that surround the remote, Danish archipelago. The design itself took more than 80 hours to complete and was translated into a screenprint using fine mesh screens and a state-of-the-art, UV cured ink used at only a hand full of studios in North America.

Disclaimer: Because these prints are handmade, each one is an individual, and subject to minor imperfections

Ships within the US and Canada.