Relief print, original limited edition mini print, Folk Art, Nordic Art- Storm Petrel (bird)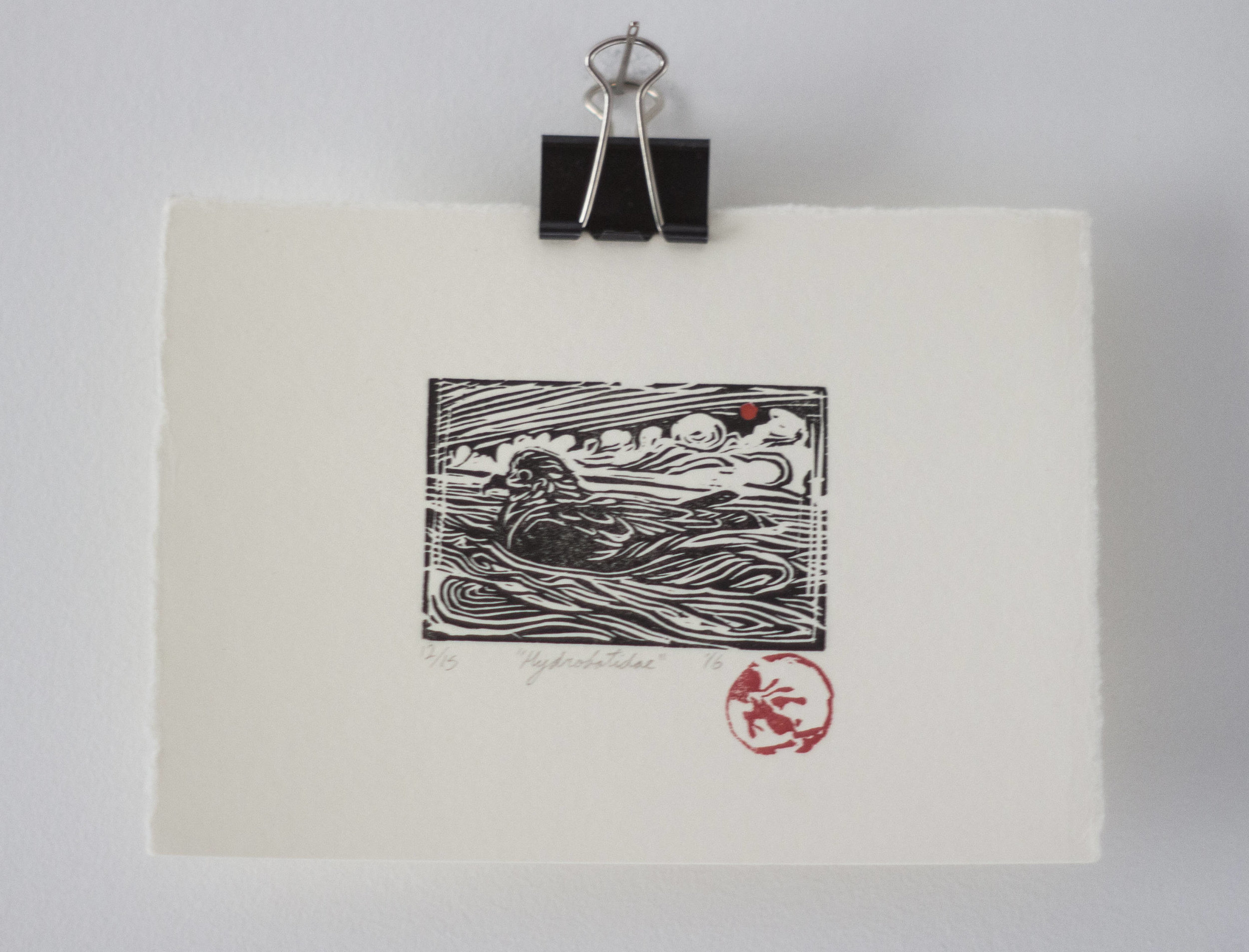 Relief print, original limited edition mini print, Folk Art, Nordic Art- Storm Petrel (bird)
"Hydrobatidae"
6.5" x 5"
edition of 15, Produced 2016

This is a relief print featuring a storm petrel, hand carved and printed from a small linoleum block onto Icelandic paper. It was inspired during my time in the Faroe Islands, specifically after talking to a taxidermist on the island of Nolsoy who studies the birds. Nolsoy boasts one of the largest colony of storm petrels in the world.

Disclaimer: Because these prints are handmade, each one is an individual, and subject to minor imperfections

Ships within the US and Canada.