Fine Art Screen Print / Silkscreen Poster (badger skull and bees)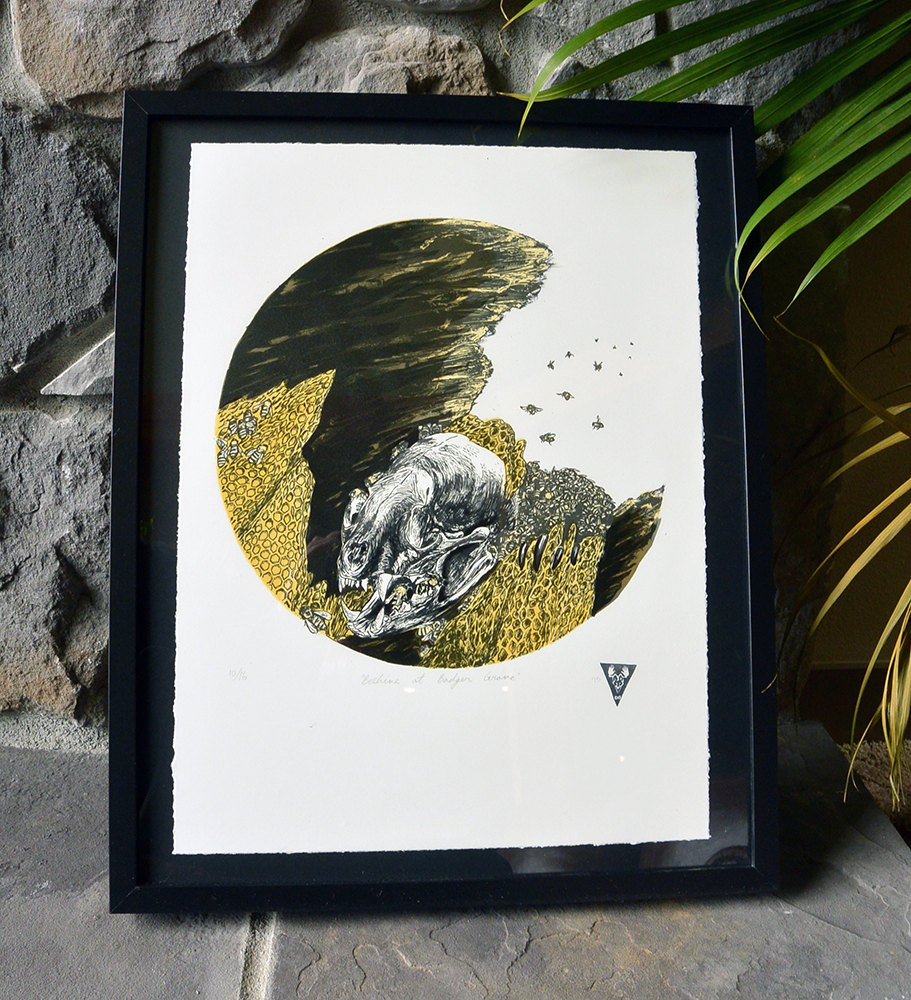 Fine Art Screen Print / Silkscreen Poster (badger skull and bees)
"Beehive at Badger Grave"
13"x19" (33 cm x 48.26)
Produced 2015, signed and editioned out of 16

This is an original, hand pulled, screen print of limited edition on Arches 88 paper composed of 12 layers of printing; it depicts an badger skull being used as architecture by a colony of honey bees inside of a log. There is a glossy finish over the yellow honeycomb which causes the glare in the photos, and it was printed with state-of-the-art, UV cured ink used only at a handful of studios in North America. The ink is water soluble and a more environmentally friendly option than traditional acrylics used by other printers.

Disclaimer: Because these prints are handmade, each one is an individual, and subject to minor imperfections (frame not included)

Ships within the US and Canada.